About John Eschen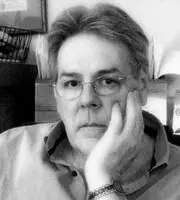 John Eschen is a Licensed Professional Counselor, specializing in individual, couples and family psychotherapy. He maintains a private practice in Olivette, Missouri, a suburb of St. Louis. He is the President of Resource Counseling Associates.
With over thirty years experience as a counselor and educator, John works with a broad spectrum of clients. Among his areas of expertise are marital issues, men's issues, childhood sexual abuse, the therapeutic use of hypnosis, and the issues of cancer patients and their caregivers.
John has presented at national conferences and to general audiences on topics ranging from parenting skills to hypnotic resources for pain management, and stress reduction strategies. He has been an adjunct instructor of Counseling at Lindenwood University, and a guest lecturer in the graduate programs at Washington University in St. Louis, the University of Missouri-St. Louis, and St. Louis University.

John has extensive experience as a group psychotherapist, and has facilitated support groups for cancer patients at The Cancer Support Community of Greater St. Louis for over fifteen years.

John is a practical, interactive therapist. His treatment approach incorporates insight, compassion and humor to sponsor clients as they seek to resolve current problems and change long-standing patterns. With sensitivity and caring, John works with clients to help them uncover and utilitize their individual resources, building on their strenghths to identify and achieve their life goals.

John holds a master's degree in Counseling from the University of Missouri-St. Louis. He completed a post-graduate internship in marriage and family therapy at the Family and Children's Service of St. Louis, and has completed Level II training in EMDR. For the past twenty-five years, he has studied Ericksonian Hypnosis and Hypnotherapy, and Self-Relations Psychotherapy with Stephen Gilligan, Ph.D., a renowned teacher and psychotherapist and student of Milton Erickson, M.D.

John is married and the father of an adult daughter.